2018 U.S. FUTSAL MIDWEST REGIONAL CHAMPIONSHIP
The U.S. Futsal Midwest Futsal Regional Championship will be hosted by Indiana Futsal.
TEAM FEE: $550 per team. Indiana Futsal covers individual player registration to U.S. Futsal. Please submit your application, including a $ 550.00 non-refundable entry fee per team, click here to login online . Dead line for registering is January 26th. Please note first come first serve!!
When Prompted if you are a "Guest Team". If you are NOT registered with U.S. Futsal and do not have a team ID select YES and fill out the appropriate information.
YOUTH: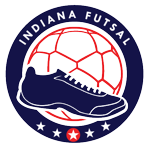 Arsenal Tech High School
727 N. Oriental St.
Indianapolis, IN 46202
Feb 17 - 18, 2018 (Monday Feb 19 in case of weather)
ADULT (19+)
Irsay Family Center YMCA
430 S. Alabama St.
Indianapolis, IN 46225
Feb 24-25, 2018
For more information contact:
Justin Becht - justin@indianafutsal.org
Phone: 317- 975-2012
or call or write to:
United States Futsal
Post Office Box 40077
Berkeley, California 94704-4077
at futsal@futsal.com
or to contact us by telephone or fax:
Tel: (510) 836-8733
Fax: (650) 242-1036
"If you want to become members of Indiana Futsal to participate in future events, leagues or tournaments, click on the following link: Indiana Futsal